From ecstasy to the knockout phase, a draw and three defeats in a complicated group.
On 30 June, the "Boix-os nois" team, made up of 15 players from the pallet section, made their debut in the 12-hour futsal tournament in Casserres. The day was presented with nerves to debut, but at the same time, the players of Grup Boix showed interest and desire to participate. The first game was at 19:40 h, a first encounter with the pilota and the track. The "Biox-os nois", under the orders of Diego Sanchez (Ancelotti), started the game dominating the possession and scoring a first goal before the end of Tobal. A few minutes before the end of the first game, the rival team conceded the equaliser. Antoni Pera (Antuan), captain of the team, encouraged the team at the end of the game, "Go nanos, go, the second game to the maximum!
The second phase started at 22:40h. The opponent came out very strong and Sanchez's team were very confident. La pedra els passar per sobre i el contrincant va encaixar tres gols ràpidament. Tobal, in extremis, gave them a goal to give them hope, but they had no time for more chances.
The last match of divendres, at 1:40 am in the morning, was presented with, since, played against the leaders of the group. A complicated start made the scoreboard a convincing 3-0, but Jordi Clot and Roger Claret, respectively, conceded the 3-2. Late in the game, a defensive error by "Boix-os nois" allowed the fourth goal to be conceded, 4-2 and the end of the match.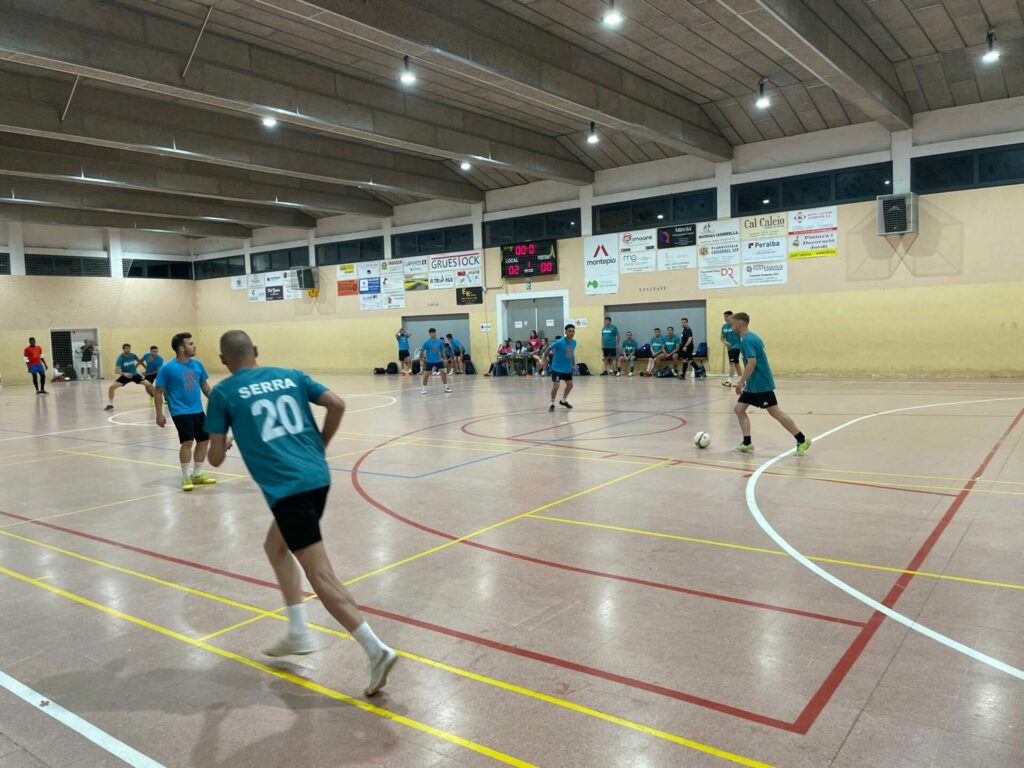 Diego Sánchez (Ancelotti), coach of "Boix-os nois", said after the last match on Wednesday that the work of his boys was very hard work, even though they were playing against strong teams. "Now we have to see who we play against on Saturday. I see the lads motivated", said the coach.
On Saturday 1 July, the last group stage was played. On this matchday, Sánchez's team had to win to stay in the competition, but luck was not with them and the draw made them play against the group leaders.
"1% chance, 99% faith" said captain Pera (Antuan) before the match. As it happened, the percentage of chances increased and the rhythm of play of the green and white team was much higher, but in the arrivals of the match, the referee gave a direct penalty, a penalty against. The referee's decision was highly criticised by the Sanchez and Antoni Pera (Antuan) team, so the three parents had no recourse, the sentence was direct.
At the end of the participation in the tournament, the team highlighted positively the experience. Abel Delgado, promoter of the team, player and member of the Monitoring Commission of the Equality Plan of Grup Boix, concluded, "I think that making this team has helped to improve teamwork inside and outside the company".