Last Friday, november 10th, 36 members of the course of access to the category of Sub-inspector of the Forestry Agents of Catalonia, made a stop at the production centre of Saltet to learn about the forestry and industrial activity of Grup Boix.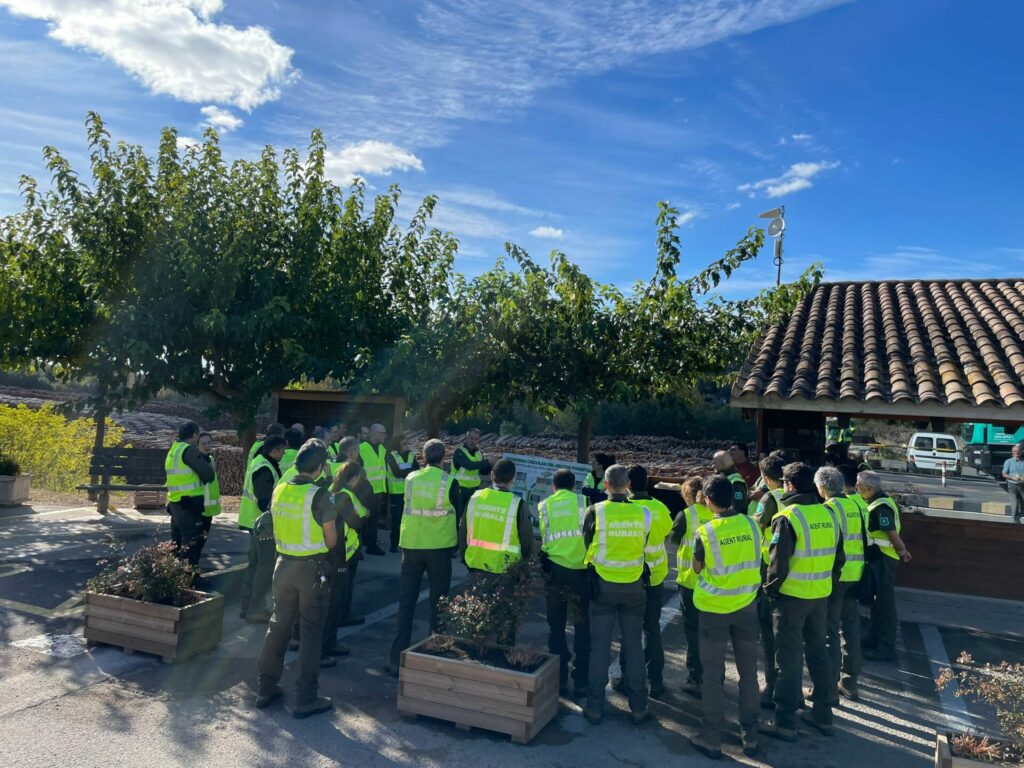 Iolanda Domenjó, forestry engineer at Grup Boix, welcomed the group to explain what the company's industrial and forestry activity consists of. Domenjó, before starting the visit, talked about the organisation in the planning and execution of the forestry exploitation tasks of Grup Boix. Selecting native species, studying the forest land and working for the regeneration of the ecosystem are practices that the forestry department carries out and that, therefore, are related to the different functions of the Rural Agents.
Afterwards, Domenjó explained in detail the process of transformation of the wood and the total use of the trunk during the whole production process. The engineer's explanation caused curiosity among the attendees, who showed interest and curiosity to see the process of transformation and use of the wood.
In this sense, the visit concluded with a guided tour of the Saltet facilities, where all the participants were able to observe the digitalisation and technological innovation of the production process and the use of wood.