The Sant Martí fair was held in Puig-reig during 11th and 12th November. An opportunity to discover the local commerce, the business network, the municipal entities, the culture and the identity of the town of Puig-reig.
Grup Boix was present at the fair to show and explain the activity of the sawmill and also to publicise the organisation's new project, the forthcoming construction of an industrial building for the production of cross-laminated timber panels, CLT (Cross Laminated Timber).
During the weekend, visitors from all over the region and residents of Puig-reig were interested in learning about the activity of Grup Boix. Moreover, the presence at the fair allowed the mayoress of Puig-reig, Eva Serra, and the delegate of Commerce and Consumption of the Diputació de Barcelona, Olga Serra, to get to know the project.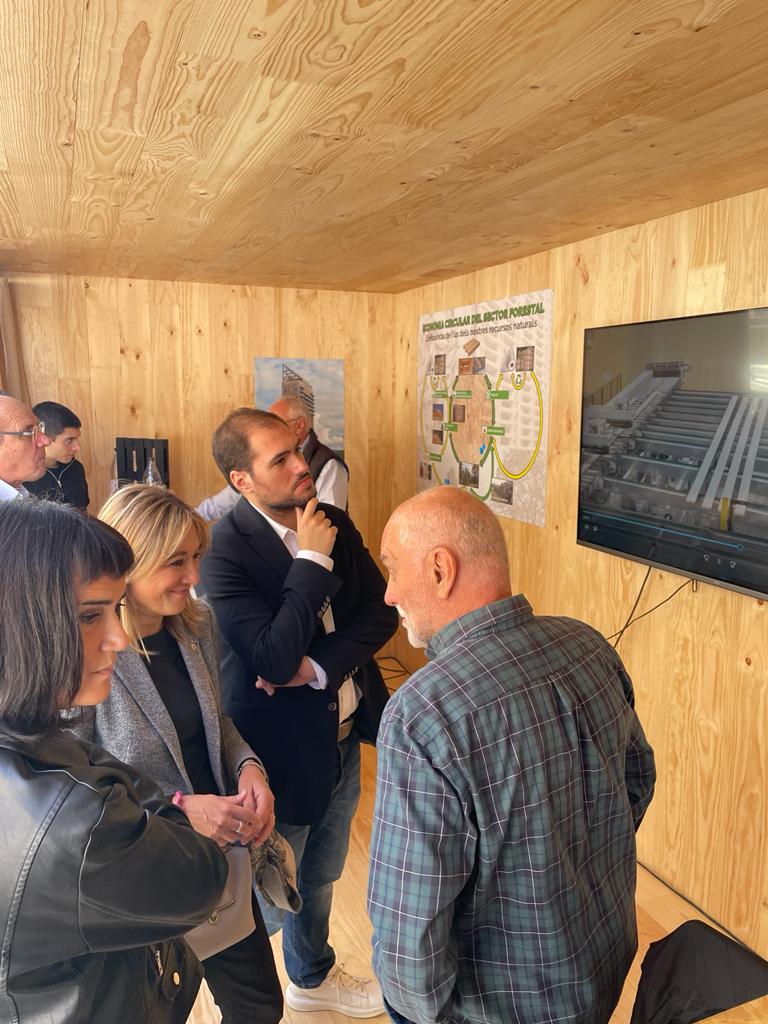 To make the reality of the project clearly, the company adapted a stand built with CLT, where interested people could observe the structural qualities of cross-laminated timber.
In addition, the stand was equipped with informative roll-ups showing the advantages of CLT in terms of construction, energy efficiency and sustainability. "CLT is changing the construction sector, not only in terms of sustainability and energy efficiency, but also in terms of speed of assembly and reduction of construction", says Josep Ferrer, industrial engineer of the CLT project.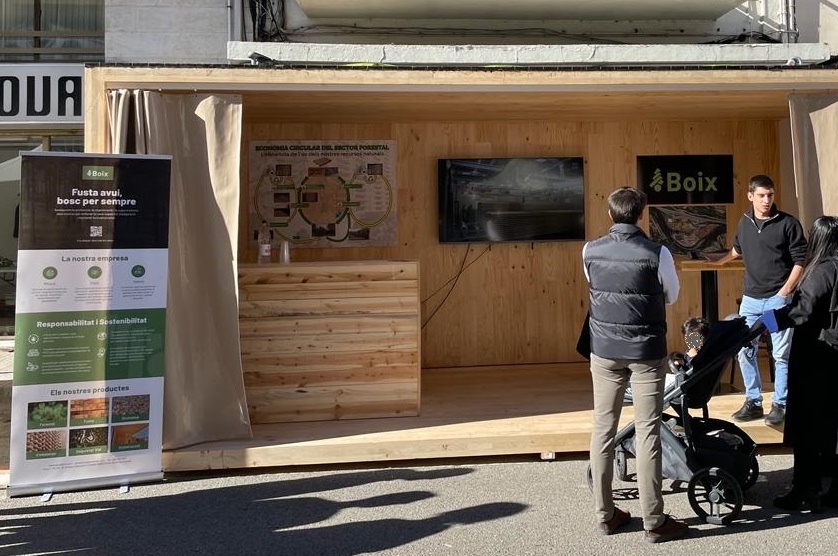 In the same way, a screen inside the stand showed the production process of the sawmill, and also, the future CLT production line could also be seen for the first time. A pioneering production line in terms of technology and industrial digitalisation.