Grup Boix installs 1,336 photovoltaic panels at the Saltet production centre, Puig-reig, as part of the energy self-sufficiency project.
The project, financed by the Next Generation EU fund as part of the Recovery, Transformation and Resilience Plan, is part of the company's strategy to consume and produce 100% renewable energy. With an ambitious vision, the company is consolidating the second phase of the project by installing 1,336 panels that produce a nominal power of 440 kWn. With this and the first phase already completed, the company has more than 2,000 photovoltaic panels that allow a saving of more than 507,000 kg/year in CO₂ emissions.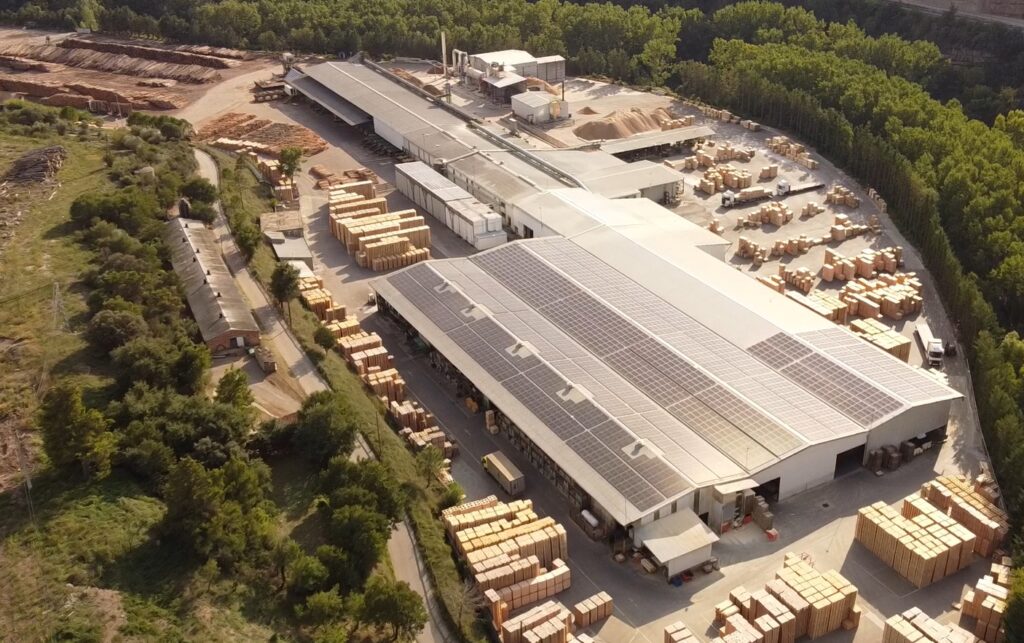 In this same sense, the project includes a third and final phase that will expand the installation to have more than 3,400 panels, which will meet the demand for energy consumption by the industrial activities of the centre.
As part of the circularity of Grup Boix, since 2004, the company has been working to introduce new models of sustainable and environmentally friendly consumption. The implementation of a biomass boiler, powered by the same stella produced by the company, was the first step towards providing energy for part of the industrial activity. Today, the company calculates the carbon footprint of all its industrial activities, has environmental management systems certified to ISO 14001, the PEFC seal of responsible consumption and production and contracts with local companies to reduce its environmental impact.